Supertato Summer 6
This week in school we have read the story of 'Supertato' and learnt about how he saves all the vegetables from the Evil Pea! You can find the story on YOUTUBE.
We have enjoyed completing the 'Super challenges' and hope you do too! Ask your grownups to help you to complete the following activities:
Try some new fruits or vegetables and write a list of the ones you like/ dislike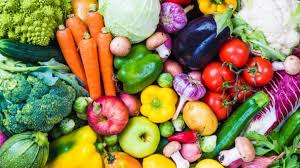 Turn a real vegetable into a 'Super Vegetable' by making a mask and a cape for it using things from around your home
Design and make your own superhero mask and write a list of jobs you can help your grownups with at home
Please keep reading at home. There are lots of bedtime stories on the internet on the Cbeebies website. You might want to draw a picture and write a sentence about your favourite character. (Don't forget to keep being a 'Super reader' and keep looking for those high frequency words in the books!)
Thank you for sharing with us the home learning you are doing and please continue to send us the work to our reception email address.