School Prospectus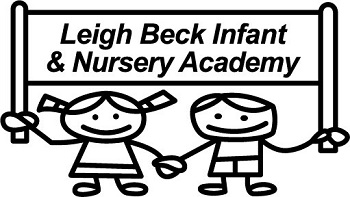 Leigh Beck Infant & Nursery Academy
Welcome To Our School
Whether you are a visitor, parent/carer, or pupil, we hope that you will find a warm welcome at Leigh Beck Infant and Nursery Academy.
Our aim is to promote excellence and enjoyment through teaching and learning enabling our children to achieve their potential and take a valuable and responsible role in the community.
Each child is made welcome as an individual with his or her unique talents, abilities and personality. We hope every child will feel welcomed, challenged and supported at Leigh Beck.
Your support and encouragement is essential to your child's progress and development, so we look forward to your involvement and commitment in a partnership between the home and school.
This handbook contains useful information about the organisation of the school. We hope you find it helpful.
Mrs E. Lane
Executive Headteacher