Safe travel to and from school
At Leigh Beck Infants we are very aware of the need for safe travel to and from school. The following measures are there to help keep everyone safe:
3PR-Parents encouraged to travel with care, consideration and caution. They are asked not to park close to school, block driveways, or drop their children in the road from a car.
Volunteers reward those who travel school safely with a token to take to class. The class with the most tokens wins a trophy!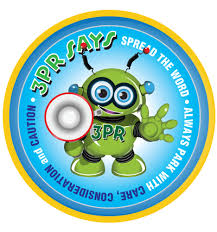 We have a "Park and stride" scheme where you can park in the Canvey United car park and walk to school. Free permits are available from the office
We encourage families to travel actively where possible and provide areas to store bikes and scooters
Children can enter school via the side gate anytime from 8.45-9am
Outside traffic calming measures such as 20mph speed limit, chicanes, crosshatching
Lollypop lady at our zebra crossing