Reception News 5
19th June 2020

We have had a great time learning about The Very Hungry Caterpillar this week in school!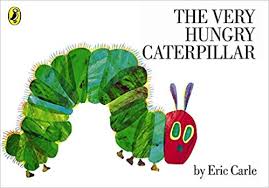 We talked about the story and the life cycle of a butterfly.

Ask your grownups to help you complete some of the caterpillar challenges!
It would be lovely for you to send us more of your home learning to our reception email address:-
reception@leighbeck-inf.essex.sch.uk
We hope you have lots of fun and enjoy completing these activities with your grownups
Make sure that you are staying safe and remember to keep reading at home!
Best wishes
Miss Hurley, Mrs Rogers and Miss Webb