Nursery
30 hours free Nursery funding now available for working parents.
Leigh Beck Nursery 01268 693608
Having recently been refurbished our Nursery offers a caring and learning environment for children age 3 -4.
OUR NURSERY HAS:
Purpose built building with –
Bright play areas and adjoining toilets
A secure outdoor play area with soft play surfaces and large apparatus.
A fully functioning kitchen for preparing snack and children's cooking.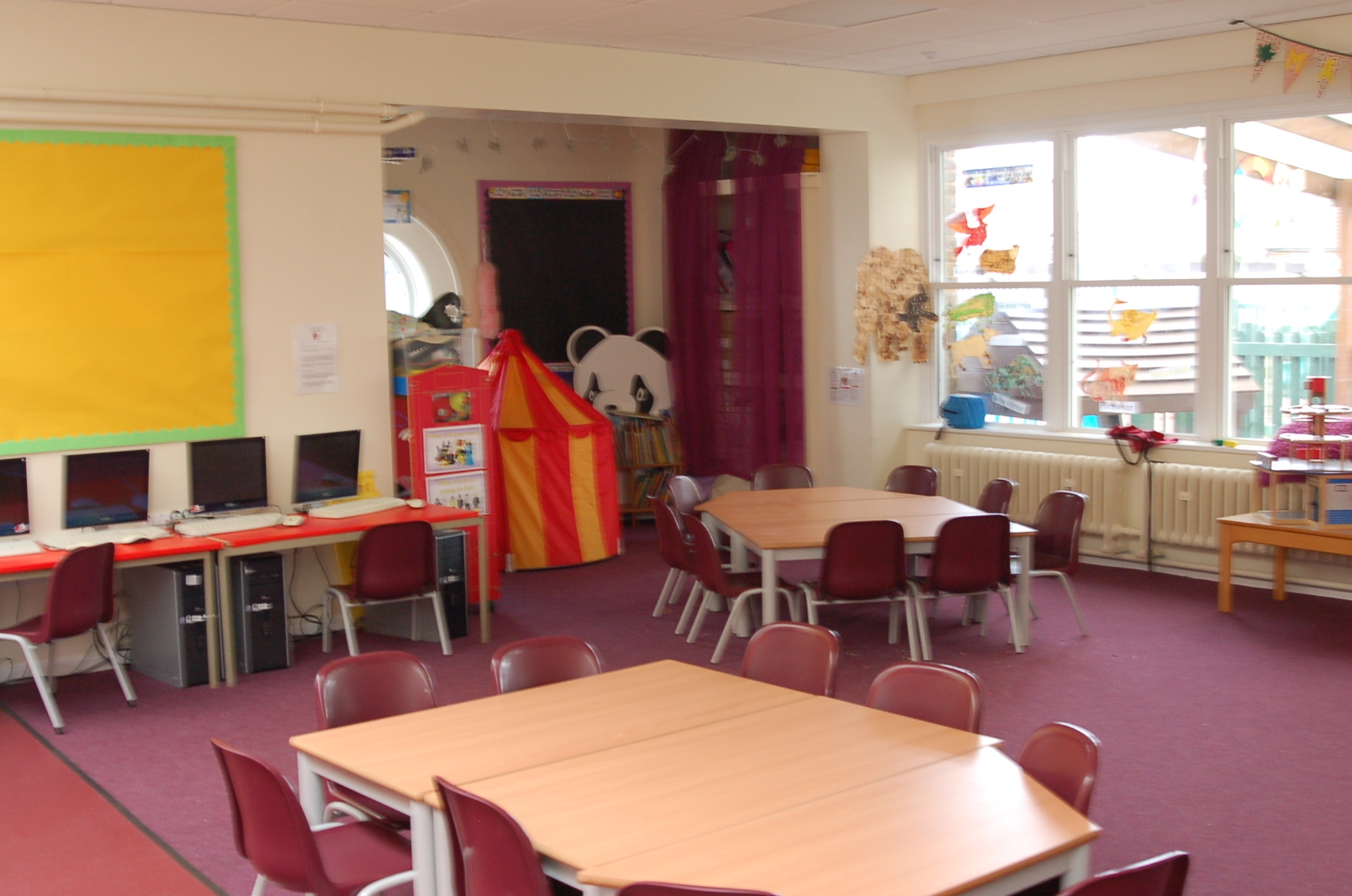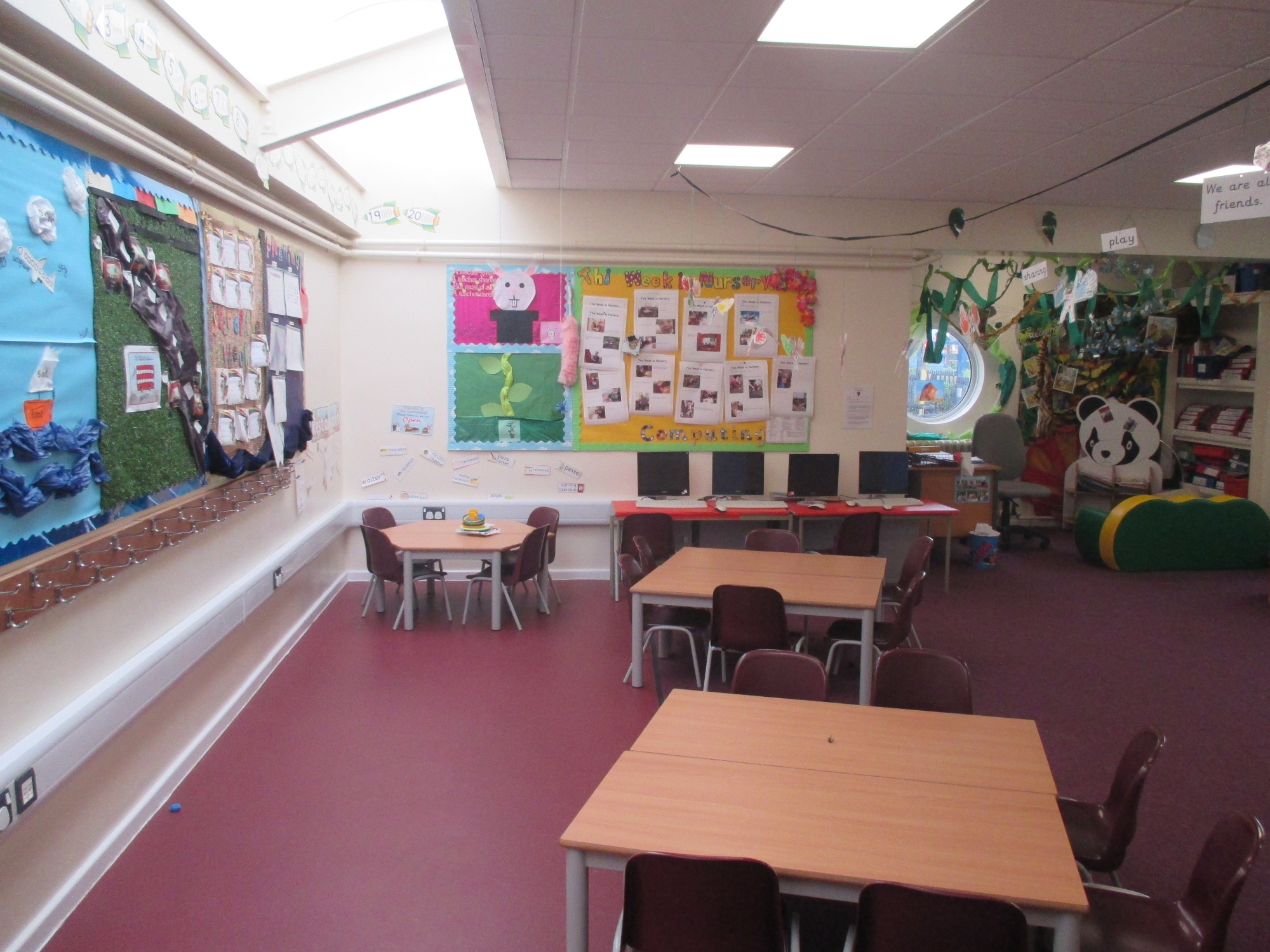 GENERAL INFORMATION
Leigh Beck Nursery opened over 25 years ago. The Nursery is staffed by a qualified teacher and nursery nurse, with an adult ratio of 13:1 and a partnership with parents is seen as essential.
Terms and holidays are usually in line with the Infant school.
Daily sessions are: –
am session 8.30-9.00 till 11.30
for children staying all day session begin 12.30 - 2.30-3.00
30 hours free nursery funding for extended childcare is also now available for working parents.
SETTLING IN
The settling in period is a very important time in Nursery for your child. We will try hard to make the transfer from home to Nursery a happy experience. Each child will be allocated a Key Worker within their first week who will be responsible for building a supportive relationship with your child and recording their achievements.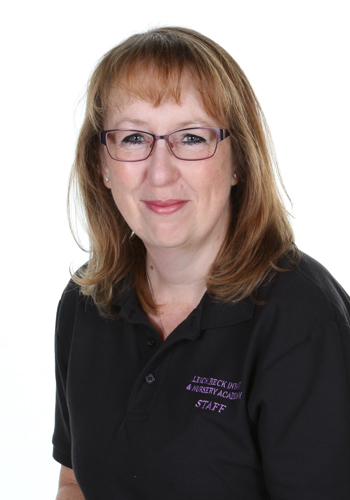 Mrs Short Senior Nursery Nurse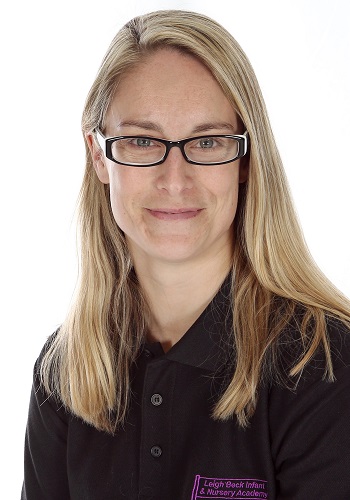 Mrs Wren Ash Nursery Nurse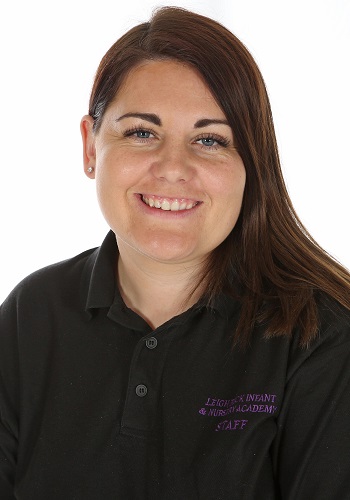 Mrs Miller LSA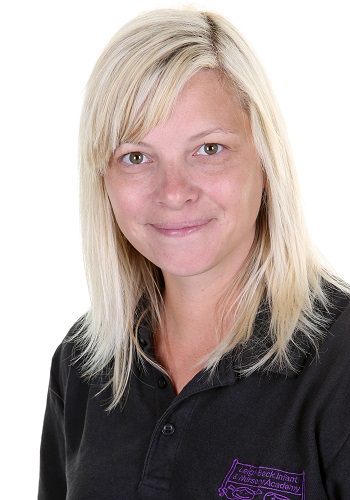 Mrs Rudge LSA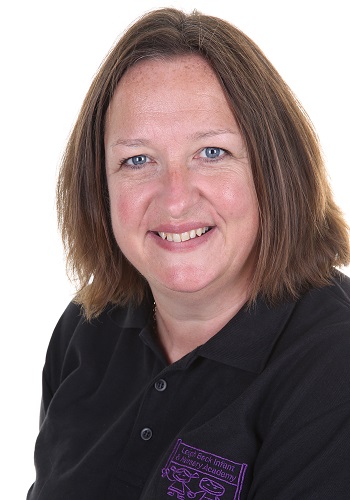 Mrs Tomlin LSA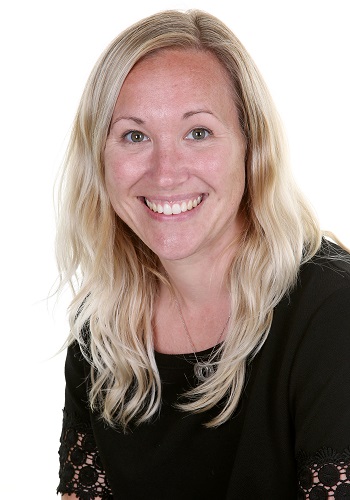 Miss Knowles LSA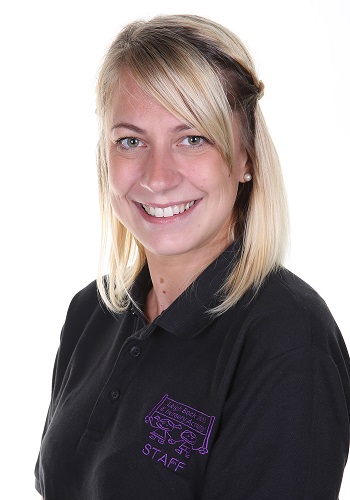 Mrs Lewis LSA
Miss Arnold
BRINGING AND COLLECTING:
All children must be accompanied to and from school by a responsible adult.
It is important that children are dropped off and collected on time as they will become anxious if you are late.
Please inform us in advance if there will be someone new collecting your child.
SNACKTIME
Children have a snack at mid-session. The cost of this snack will be 30p per session payable weekly (£1.50per week) or half termly in advance.
The snack will comprise of a drink (milk or water) and a wide variety of foods. Often the children will have prepared and cooked their own snacks.
Please inform the Nursery if you child has any food or drink allergies.
NURSERY DAILY PROGRAM
Everything at Leigh Beck Nursery is carefully planned to inspire children to enjoy learning.
Morning session.
8.30-9.00 – Flexible entrance time and free play.
9.00-9.30 – Registration and teaching input.
9.30-10.45 – Discovery Play.
10.45-11.00 – Tidy up routine and story/song time
11.00-11.25 – Snack time
11.30 – Home time
For children staying all day
Afternoon session.
12.30 – 1.00 – Entrance time and free play.
1.00 – 1.30 – Registration and teaching input.
1.30 - 2.30 – Discovery Play
Tidy up routine and story/song time
Snack time
2.30 - 3.00 Flexible Home time and various activities
Uniform
Children should wear something practical and comfortable i.e. jogging bottoms not jeans with buttons and zips. There are nursery t-shirts and sweatshirts available to buy from Penn sports Benfleet.